Ashlea (Taylor) Barber is an independently licensed Marriage and Family Therapist  and the owner of the therapy & consulting practice Favor & Grace Under Fire PLLC.  Ashlea graduated from Arizona State University with a Bachelor of Arts in Psychology and an Advanced Masters in Marriage and Family Therapy. With over 11 years of experience in the Behavioral Health field, Ashlea loves utilizing experiential techniques with couples, families, and children specializing in helping folks move through life transitions and trauma, race based issues, uncovering generational patterns of dysfunction, and working specifically with women. Ashlea's philosophy is to create an environment where the systematic root of inter-and intrapersonal conflicts can be addressed, and where client's goals can be met. Ashlea is also experienced in working with clients suffering from trauma, post-traumatic stress disorder (PTSD) and people from various backgrounds. Ashlea enjoys the challenge and complexity that each individual brings. She is also trained in utilizing a multitude of therapies such as: Eye Movement Desensitization and Reprocessing (EMDR) Therapy, Cognitive Behavioral Therapy (CBT), Dialectical Behavior Therapy (DBT), and PACT Psychobiological Approach to Couples Therapy. As a state approved Clinical Supervisor, Ashlea applies the same skills she uses with clients to help associate licensed therapists cultivate their authentic therapeutic gifts. 
"I became a Marriage and Family therapist because the foundation of Marriage and Family Therapy is rooted in finding the root cause of the problem," Barber said. "This includes looking at the dysfunctional generational patterns within the family unit and then asking the client in front of me, "Do you want to change these problems/patterns in order to create an indefinite result? When the client says, YES! It's go time," Barber explained.
Ashlea also shares her knowledge at speaking engagements, workshops and training across the country and has been featured as a therapeutic expert on news channels 3, 5 and PBS. Moreover, she has cultivated her socioemotional knowledge to influence the success goals of organizations across the valley by facilitating trainings at behavioral health entities and companies as a Psycho-Dynamic Clinical Consultant. In this role Ashlea helps create strategic curriculum, balanced program flow, increase professionalism and socioemotional intelligence in the workforce and advises stakeholders and management on strategic leadership choices rooted in a psychological components for continued growth.  Ashlea strives to create a relaxed, safe and productive atmosphere where clients, supervisees or attendees can feel at ease during their time of growth and exploration with favor and grace. 
Credentials: Bachelor's in Psychology, Master's in Marriage & Family Therapy
License: Licensed Marriage & Family Therapist in the state of Arizona
Currently: I am offering In-person and Tele-therapy. I am seeing Young Adults, Adults, especially Women Issues, Women Race- Oppression-Trauma related issues
Therapeutic Approach: "I am the Black Therapeutic Mary Poppins! I am here when you need me and gone when you do not." I am not a long term talk therapist that allows you to talk in circles about the same without resolution or emotional resolve. I am a systemic trauma-trained therapist who finds the root of your issues, eradicates the emotional stress, process through the problem, teaches you how to live in a functional, emotionally productive and healthy way and then sends you back into the world to create the spaces and places that fit your authentic voice! I am direct but validating, real but gentle.
Insurance: Aetna, Blue Cross Blue Shield and Cigna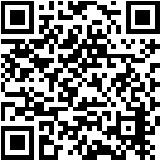 For it is by grace you have been saved, through faith—and this is not from yourselves, it is the gift of God.
EPHESIANS 2:8